Aircraft
Macci C.205 Veltro
Pilot & Markings
3rd FS/1st FG ANR of the Italian Social Republic
Model Builder: Jeff Smith
Scale & Kit
1/48 Scale Hasegawa Model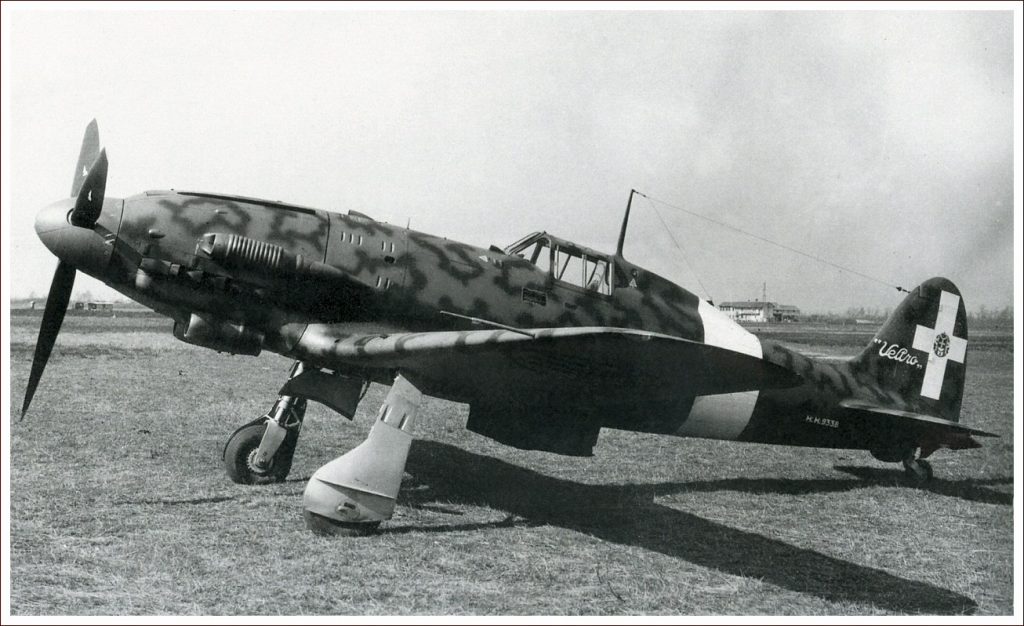 History
The sleek and powerful Macci C.205 Veltro (Italian for Greyhound) represented the pinnacle of Italian WW2 fighter aircraft development. The Veltro had comparable speed and maneuverability to the best Allied fighters including the North American P-51D Mustang. Fewer than 300 Macci C.205 fighters were produced. It entered action in April 1943 with the 1° Stormo (1st Fighter Wing). Because of the relatively small numbers produced and late introduction into the war, the Veltro did not make a significant difference and, therefore, is not as well-known as its Allied contemporaries.
The Veltro was built by Aeronautica Macchi. It evolved from the C.202 Folgore (Thunderbolt) which, in turn, evolved from the C.200 Saetta (Arrow). In some ways, the Veltro was superior to its Allied rivals. For example, compared to the P-51D Mustang's Rolls-Royce Merlin, the C.205 Veltro had a higher output Daimler-Benz DB 605 engine. Although both engines were liquid-cooled, the Rolls-Royce Merlin had traditional twin carburation when the Daimler-Benz DB 605 utilized cutting-edge fuel injection. Overall, the Daimler-Benz DB 605 outperformed the Merlin in horsepower and power-to-weight ratio.
This model bears the insignia of the ANR (Aeronautica Nazionale Repubblicana, or National Republican Air Force in English) which they used in 1943 and 1944. The ANR closely coordinated with the Luftwaffe (German Air Force) and was the Air Force for the Italian Social Republic which was a puppet government of Nazi Germany during the last stages of WW2.
Photo Gallery